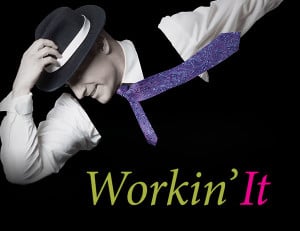 June 18th & 19th, 2016
Whether you're "workin' 9 to 5" or if you "Need a Vacation", we will have songs that you can relate to as we celebrate Workin' It! Join us at Cleveland State University's Waetjen Auditorium for NCMC's tribute to jobs, long hours, low pay, coffee breaks, coworkers, and that much cherished – two-week vacation! You'll be glad to punch the time clock and put in some overtime with us as we close out our 28th season!
We Stand With Orlando
At this time of great loss in Orlando, especially for the LGBT community, the North Coast Men's Chorus expresses its love and solidarity for our brothers and sisters.  The scope of this tragedy and senseless act of violence affects us all deeply. We especially extend our support to our GALA Choruses brothers and sisters in the Orlando Gay Chorus.
As the end of our season approaches, the North Coast Men's Chorus can use your help to close out our fiscal year on a high note!  Our goal is to raise $10,000 by June 30 to ensure that we can keep operating at full capacity as we prepare for Season 29 through the summer months. We tahank you for your help and support!
A group of singers from the North Coast Men's Chorus performed during the Fox 8 in the Morning newscast on Wednesday, June 15, 2016. NCMC members performed the song "Why We Sing" as a tribute [...]
We are pleased to announce our 7th Annual Mardi Gras Celebration on Saturday, Feb. 6th, 2016, at Windows on the River from 6:30 p.m. to 11:00 p.m. The event will benefit the North Coast Men's [...]